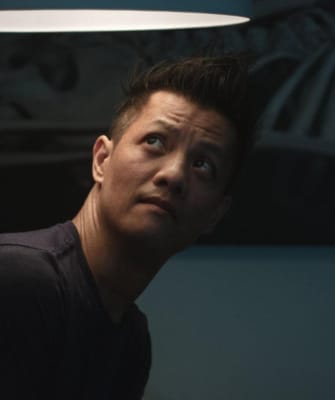 Richard streitmatter-tran
The theme of Gangwon Triennale 2021 is 'Warm Revitalization'. If there is any part of your participated artwork that fits these themes, please explain in detail focusing on your artwork.

The work, Helmet Stupa, for the Gangwon Triennale 2021 looks to combine different ideas of shelter and protection into one object. Naturally, a helmet is protective head ware, the stupa is a name for the dome found on many Hindu-Buddhist pagodas throughout Southeast Asia. One a material protection while the other is a spiritual one. I believe we must be start to think holistically to engage some of the world's most pressing problems, particularly climate change. Vitality is an older concept that looked at the emergence of "life" from material. We've been able to some degree been able to manufacture and control life through our accumulated knowledge, but in the same respect, like laws on the conservation of energy, we've displaced as much life through our technological advances. It's my hope that humanity can find a way, looking to our past as much to our future to coexist and remain on this planet.

If you have ever wanted to quit art, please tell us when and why. And now why do you continue your artistic activity?

In at least one moment in our lives, I think I'm safe to say that we all question what we do. Art has never been the easiest path or the one with a predictable outcome. There have been both projects that were never realized or times where other events and circumstances made making art difficult. Particularly during this time, in Vietnam I have been confined by law to remain at home with my neighborhood being cordoned off by security in order to bring the covid19 cases under control. Luckily my home studio has enough books, supplies and an internet connection to continue to work. I know that art is the best vehicle for me to communicate my experience, interpretation and opinion about the world we currently live. Giving it up has never really been an option, but I believe that maybe I can make changes to how I work. For example, I have a strong interest in history, the sciences and philosophy, and I know there are many opportunities to try and connect other fields to my arts practice. This is the beautiful thing about contemporary art, its ability to attach to so many different ideas. Foremost, it is simply curiosity which sustains my art.