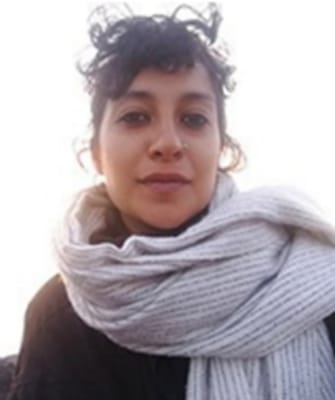 Sara MIKOLAI
The theme of Gangwon Triennale 2021 is 'Warm Revitalization'. If there is any part of your participated artwork that fits these themes, please explain in detail focusing on your artwork.

Our piece seeks to guide an encounter between beings, which have been categorized based on their differences. This has been historically developed for exploiting other beings and isolated one from the other, mostly for urban societies. The work gives attention to encountering and reconnecting by listening and being with another. Holding a space to be moved by one another. Encountering through sensing. Quieting down to hear, feel, be with.

We have entered the post-pandemic era. What role do you think art should play for people in these times? Please describe what you felt in your specific experience.

Where I am we are still in the middle of the pandemic. I think it is rather the artistic practices, behind and which make the works, that are useful for people: they deal with ways of reflecting on ourselves and what surrounds us not only in theory but in practice. They allow us to grow, question, feel, connect. I find this more important than the final outcomes. And that can also be found in everyday life practices that require our full attention.