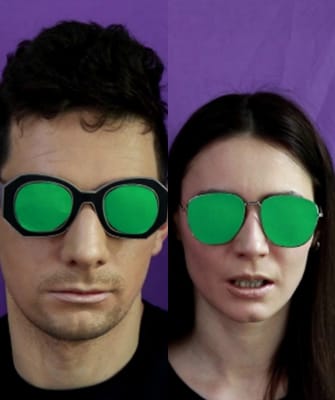 Silvia Amancei&Bogdan Armanu
Today, when non-face-to-face has become common due to COVID-19, the reality is that exhibition activities are greatly reduced. What kind of artistic activities have you been engaged in under these circumstances?

We believe that the COVID-19 crisis has burst the bubble that was starting to grow after the 2008/2009 economic crash. Looking from this perspective, the pandemic has shed light on the continuous erasure of health and social care, making it more obvious how fragile is the entire economic chain, and within this situation, the case of the art world was just a small example of how easily people can lose their jobs without having a backup plan.

If you have ever wanted to quit art, please tell us when and why. And now why do you continue your artistic activity?

We are finding ourselves in a continuous negotiation between "making" and "not making", questioning our practice and the entire mechanism of artistic production. We are young but not that young anymore and with every year we see how uncertain the art world can be, where most of the cultural workers are struggling to make a living through their professions. All in all, even if we struggle to survive, the chaos that the world continues to sink in makes art feel like a breath of fresh air.